In life, we never know when a wrench can be thrown into our daily routine – especially when it prevents you from working, and bringing home the paycheck. With disability insurance, your income in protected from the very real possibility you'll become disabled for a period of time during your career, whether due to injury or illness. you can rest assured your earned income is insured against the risk that disability creates a problem for you to complete your core functions at work.
Click here to download 5 reasons for income protection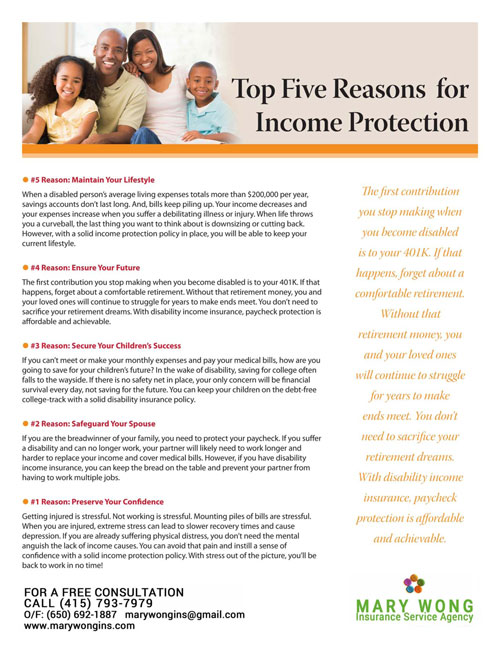 Have you reviewed your insurance lately? Do you have financial questions? Does your plan meet the "new" normal?
Let's Chat. Call Mary Wong Insurance at (415) 793-7979 or email marywongins@gmail.com.