Let's meet up virtually or in-person and talk about protecting your finances and your health.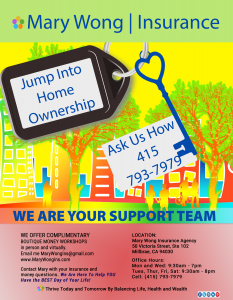 Topics we can discuss in making your life blueprint may include, but are not limited to:
What are your dreams?
It's not about how much money you make, it's how much you keep. Let's discuss how to find, grow, create, and keep your wealth in your pocket.
Do you have debt piling up in this "new" norm? Or you would like to get rid of your existing debt. Let's talk strategy to have you live your life stress-free.
Are you thinking of homeownership? or purchasing residential or commercial property?  Let's find the money you need.
Our workshop topics include balancing our personal, family, work lives. We discuss tax strategy, social security, medical coverage, the path to getting children into and paying for higher education, as well as growing your money.
Together we can create a blueprint to make your money grow. It's a fun and motivating experience. Topics covered are:
Increase cash flow, debt management, emergency fund
 Building a strong financial foundation with proper protection
Building wealth, asset accumulation, saving for your child's education
Retirement planning
Long-term care,
Medicare
Wealth Preservation
Career opportunities both full-time and part-time that fit your schedule. Perfect for students, full-time employees, and parents.